The Chinese Language Learning Center of Yuanpei University of Medical Technology focuses on promoting medical Chinese courses. It attracted Japanese student Kenichiro Kanoka from Hokkaido University to join our online Chinese course , he successfully completed the three-day course and obtained a certificate. In the last day of the course, he performed "My Plate " slogans which showed that he mastered medical Chinese course really fast.
Kenichiro Kinoka participated this three-day and 18-hour long Lohas Medical Chinese Camp personal online course from September 1st to 3rd. Topics include healthy eating, exercise, rehabilitation, aroma massage and other medical-related knowledge. The lesson was not only taught by Chinese teachers, there are also demonstrations by Yuanpei's medical teachers to make sure the students can learn the most professional knowledge.
"A cup of milk every morning and evening, eat fruits in each meal like your fist, a little more vegetables than fruits, rice is as much as vegetables, a palm of soy, fish, eggs, and a teaspoon of nut seeds." , university student from Hokkaido, Kenichiro Kanoka performed " My plate" slogans in the graduation ceremony held on September 3rd, , earned recognition by his not very standard but fluent Chinese. He was also very happy to obtain a certificate and shared his learning experience. "Although Chinese is difficult, this course is very interesting and moderate in difficulty. I am very happy to be able to learn the difference between seeing a doctor in Taiwan and Japan."
Yawen Huang, director of Chinese Language Learning Center of YUMT, pointed out that the biggest feature of the center is the medical Chinese language courses. We will continue to design curriculum rigorously, use lively teaching methods, and launch more related courses so that overseas students can learn more medical Chinese and related knowledge.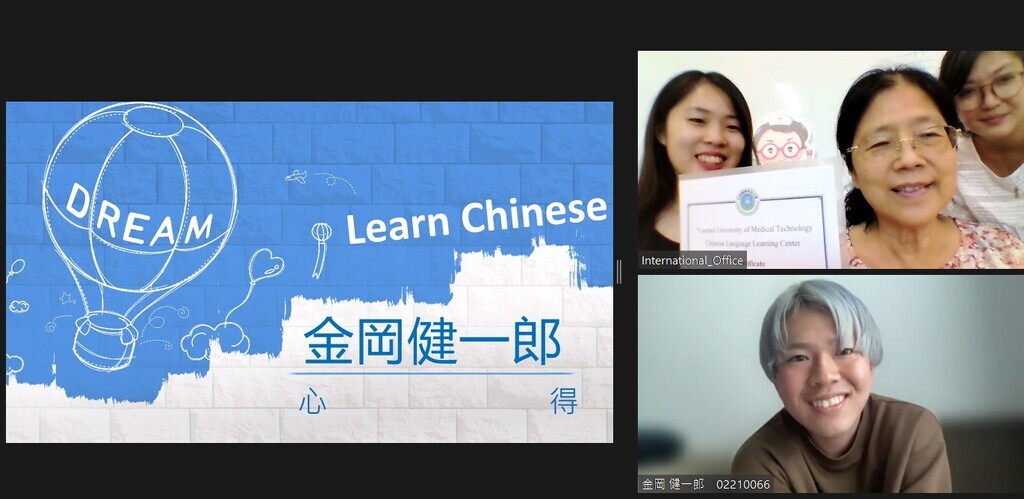 Japanese student Kenichiro Kanoka (lower right)   successfully completed the online course.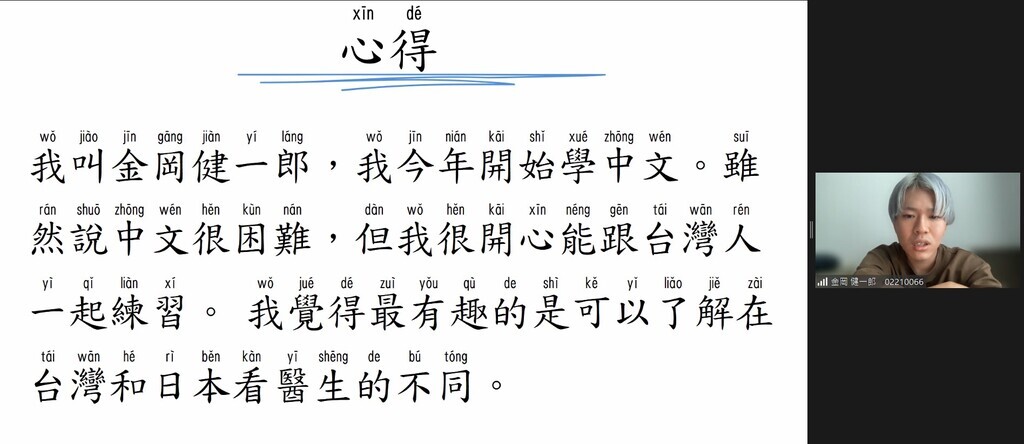 Kenichiro Kanoka, a student of Hokkaido University, participated in the  medical Chinese online course  

and shared his  learning experience.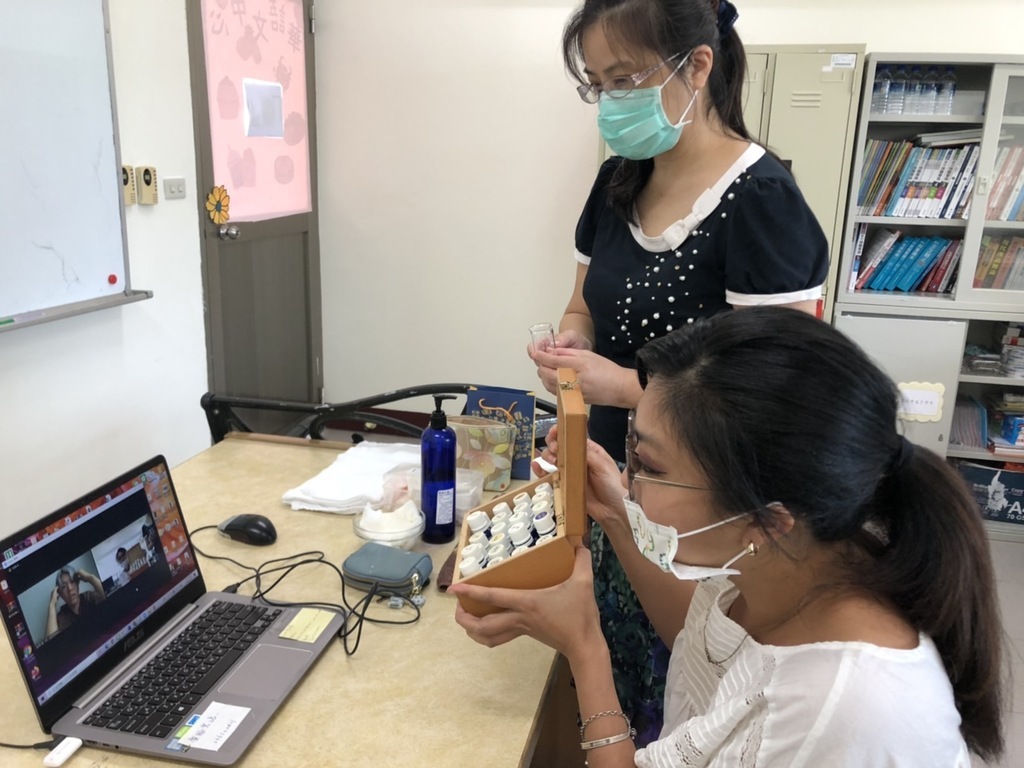 Introduction to Aromatherapy by medical Chinese Course by CLLC of Yuanpei University of Medical Technology.